This is a post from my personal blog, #StaceyLogic. I delve into my freelancing decision a bit so I decided to share an excerpt here.
---
Follow that spark (Seriously, just do it.)
Warning: Semi mushy post alert. Proceed with caution.
The last five months have been a roller coaster, and let me tell you, I am not a fan of roller coasters. I have had to make some HUGE changes. One of those changes was deciding to join the self employed world and freelance full time.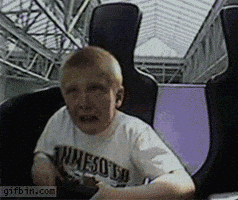 For those who don't know, I am now freelancing as a Web + Graphic Designer under my own name, Stacey Bartron Designs.  It's been just over a month and I couldn't be happier. I am also scared, what happens when my current projects are done?  Am I going to make it? I have no clue and no one else can really answer that question.  I am doing this by myself, I don't have any colleague to turn to when I have a question. I have google and my work ethic and my family. Shout out to my sister who I should be paying to proof everything and for keeping me (semi) sane. I am hoping my work ethic, word of mouth, and my customer service skills will help me out along the way.
This post is getting a bit off the point, which is to follow that spark that makes you happy (I know, I know, super cheesy. I am channeling my inner Shia).
---
(End of Excerpt)

Want to read the rest?
Finish reading this post at #StaceyLogic by clicking the button below!